School History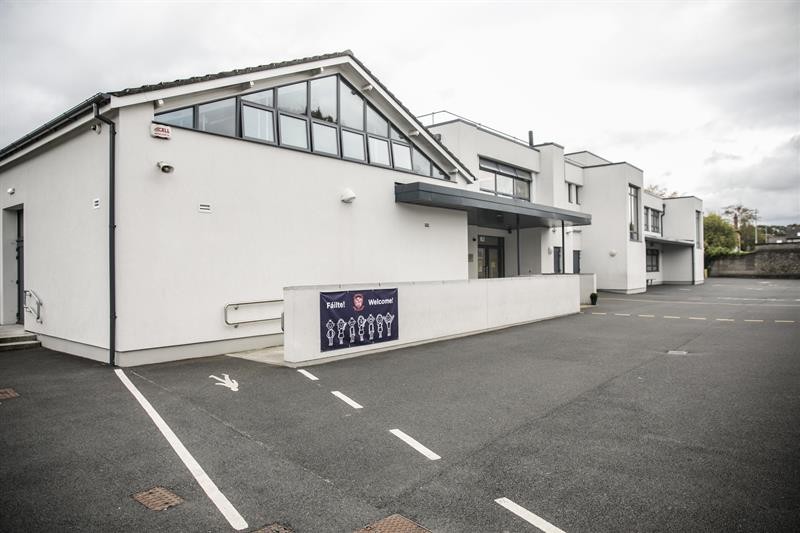 Belmont Avenue (Junior Infants - 1st Class)
Mount Eden Road (2nd - 6th Class)
Mount Eden Road (2nd - 6th Class)
St Mary's N.S. began in 1981 when the then girls and boys schools were amalgamated. Previously, the boys school was in what is now the Parish Centre in the grounds of the Church of the Sacred Heart, Donnybrook. The girls' school was originally in the Youth Club building on Belmont Avenue, but a new school building was built in 1966 on the Belmont site. This building was extended in 1981 to accommodate the amalgamated schools.
We are now entering a very exciting time in the life of St Mary's N.S. in which we have seen rapid growth over the past number of years. Our school building in Belmont Avenue was completely refurbished and opened in September 2016, providing a bright, warm and engaging school environment for our Junior Infants to First Class students. After a great number of years in temporary accommodation, our brand new, state of the art building was ready for occupation by our senior school students in September 2022 on our Mount Eden campus. This means we are in a unique position of being a vertical school, operating on a split campus.
This school expansion has meant that since 2016, we have been delighted to be in a position to be able to offer places to all children from the Donnybrook parish.